Vor ein paar Wochen bin ich über ein Posting auf ARG-Reporter auf das 'Human Preservation Project' gestoßen.
Neugierig wie ich bin, natürlich gleich mal die verlinkte Seite www.testsubjectsneeded.com besucht und den Test mitgemacht.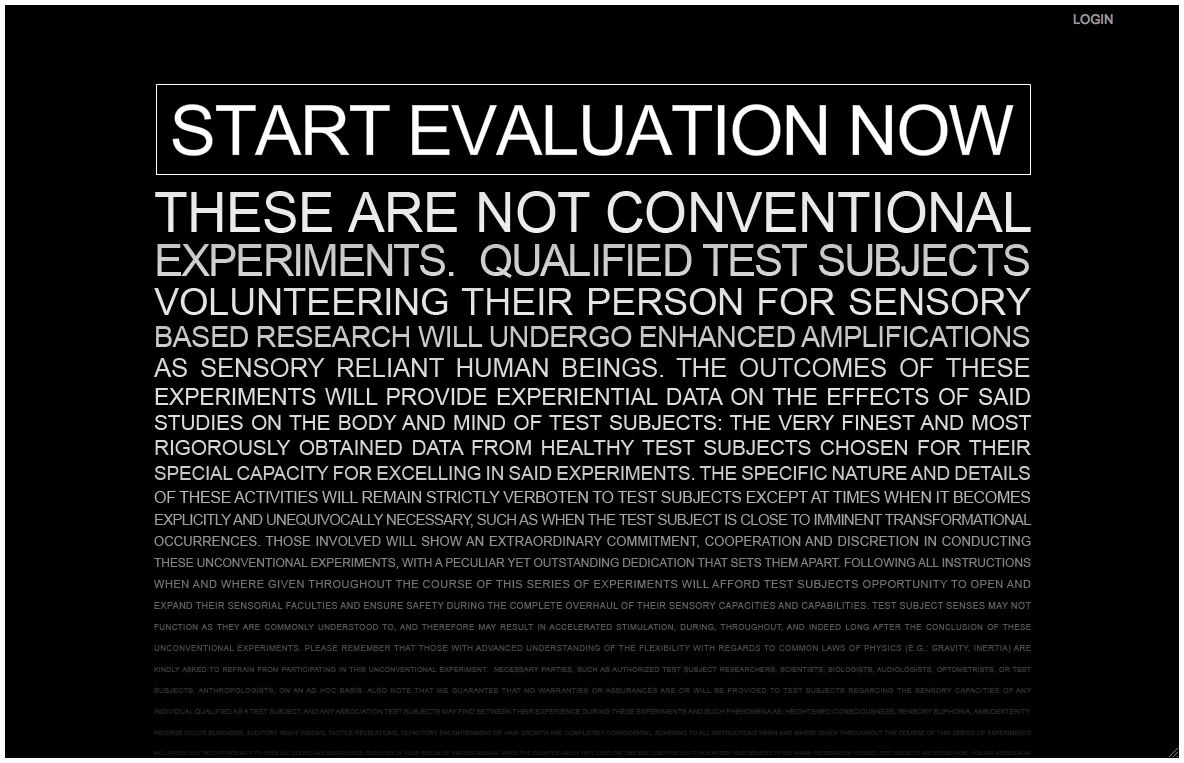 Am Ende noch eMail- und Reallife-Adresse eingetragen und erst einmal abgewartet. (Mein Profil sah übrigens so aus.)
Gestern dann die ersten Meldungen auf einem recht bekannten Social-Network und auch schon ein Posting (von Michelle) im ARG-Reporter-Forum.
Und ich hatte kein Kuvert im Briefkasten. Hatte schon befürchtet, dass mein Briefträger wieder …
Heute dann allerdings .. Tataa!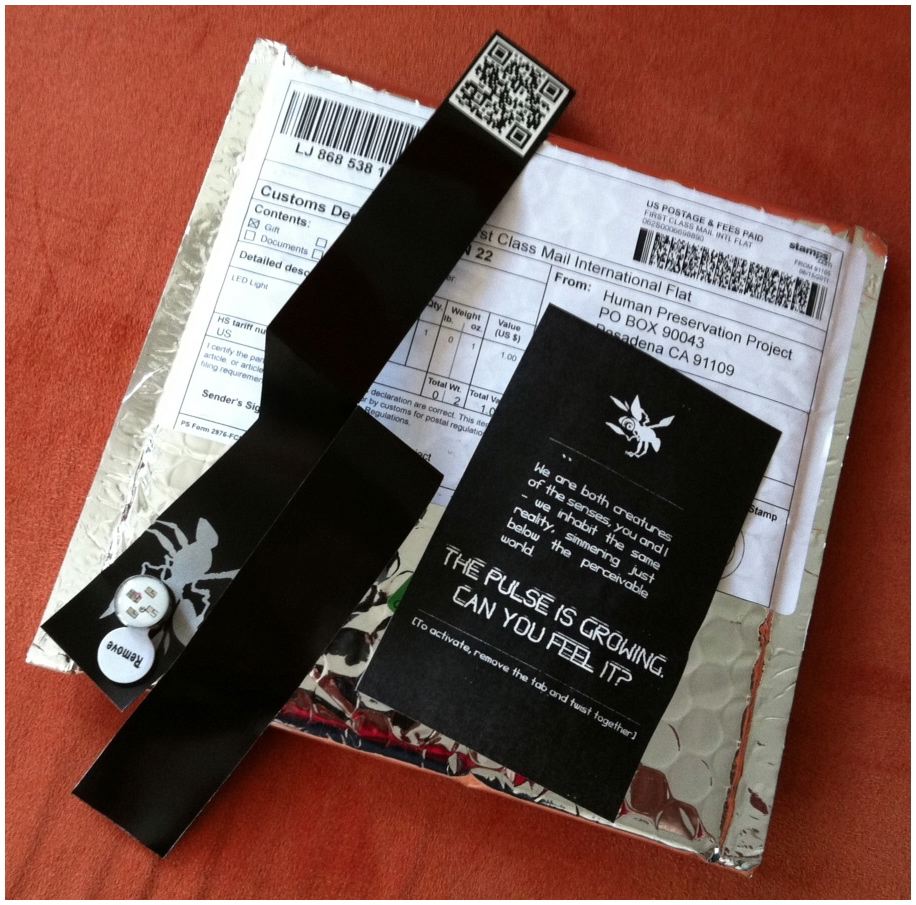 Inhalt: Ein Kärtchen, eine Metallkapsel und ein QR-Code.
We are both creatures

of the senses, you and I

– we inhabit the same

reality, simmering just

below the perceivable

world.

THE PULSE IS GROWING.
CAN YOU FEEL IT?
Die Metallkapsel bzw die LED darin, beginnt zu blinken, sobald man die Sicherung zieht und der QR-Code führt zur Website www.missionicefly.com. Dort wiederum läuft in gut einer Woche ein Countdown ab.
Außerdem verlinkt die Seite auf ein YouTube-Filmchen, das auf einem Festival namens bonnaroo aufgenommen wurde, auf dem diese Iceflys in rauen Mengen vom Himmel fallen. Kann mir vorstellen, dass das sehr eindrucksvoll und aufregend war. Die dachten sicher, irgendwelche Aliens würden gleich landen.
Bisher hab ich noch keinen blassen Schimmer, wo mich das hinführt oder was hier promoted werden soll. Werde mich dann mal dem Forum widmen. Außerdem gibt auf unfiction.com wohl schon nähere Informationen …